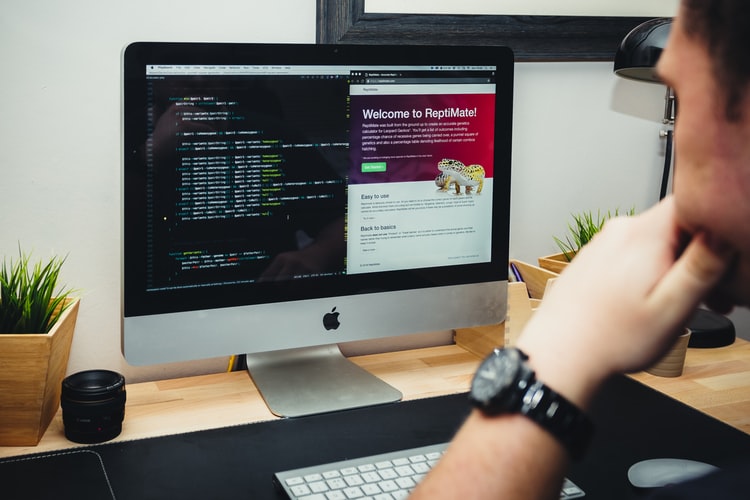 In the last few years, mobile users have increased tremendously and have skyrocketed traffic from mobile devices.
Around half of the web traffic highlighting the business community is now coming from smart devices and smartphones.
Web designers around the world are switching to PWA responsive design and its ever-growing importance of cross platforms for a more user-friendly experience.
In this article, we will focus on how progessive web apps and the way it makes your website more responsive.
PWA Responsive Design For Your Website
Progressive Web Apps with its responsive design, versatility, and flexibility helps the designers in creating websites that fit a range of dimensions and removes limitations of access on devices. PWA responsive design is a technique to kickstart your web design and development. PWA makes your website responsive and helps you in staying ahead of the competition to attract the audience.
PWA in its truest form makes your website responsive and automatically optimizes according to the user's device and adapts the screen size. It uses intelligent CSS media queries, flexible grids, and adaptive images to adapt the screen sizes of the devices.
Reduced Size Of Your Website
A regular website is an overloaded website with a larger size of images, videos, and other content resulting in slow loading and appears overcomplicated when accessed on smart devices. However, a PWA responsive design powered website reduces the size of your contents, increases loading speed, and provides flexibility to the smaller devices. PWA with its responsive design prioritizes your content selection and makes your website appear more streamlined and clearer. This way it makes your website optimized for a smaller screen and evokes a sense of comfort and stability to users.
Increase Conversion Rate
Many organizations think that audiences generally engage with desktop sites but now with the growing mobile traffic audiences are engaging with mobile sites. With so many consumers participating in mobile devices, it's time to design a responsive website that is compatible across all devices. PWA responsive design with intelligent software makes your website responsive and user-friendly across all the devices. Users who engage with your website with smartphones are likely to convert into leads. This way a responsive design is essential for increasing conversions, sales, and maintaining relationships with the audiences.
Low Maintenance Cost
Maintaining multiple websites that are tailored separately for desktop and mobile devices requires a lot of time and money. PWA responsive design reduces this burden and offers you a responsive website that provides the same experience to the users when accessed on multiple devices. Thus, having a responsive website means you only have one website to maintain at a reduced cost.
Higher Website Rankings
When PWA was gaining the attention of the web developer across the globe then the tech giant Google announced that Google Search would be increasing ranking signals related to mobile responsiveness and the mobile version of a website. Thus, Google will rank the mobile website higher than the desktop version. Progressive web apps with their mobile first approach create stronger backlinks and improved SEO to result higher in search rankings. Whenever a user types the related keyword then your website will appear at the top. Thus, responsive design can increase traffic and lead to success.
Wrapping Up
Having a responsive design website powered by the progressive web app (PWA) has more benefits than just simply allowing a website to be accessible from a mobile device. PWA enabled website meets the requirement of the audiences and offers a great engagement rate.