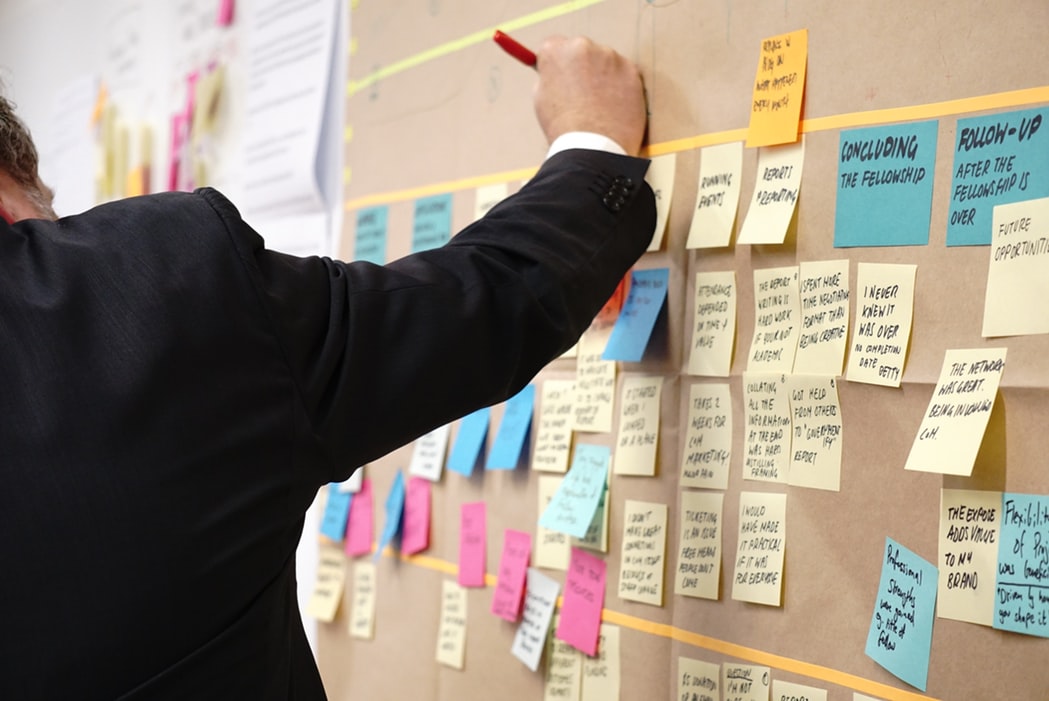 Are you still struggling to keep your team members, tasks, and goals well organized?
Staying organized is one of the important things while running your business. Which is why you should consider using project management. 
According to the survey, 97% organization uses the project management solution. [1] 
Project management solutions help in keeping track of deadlines and allows members of your team to collaborate more effectively.
Why We Need Project Management Plugin?
Many businesses and content managers like to manage their work and projects. For optimal productivity from your business, you need to keep your work organized. If you are unable to organize your projects and employees of your business then everything will become a mess.
If you are using WordPress for your business then with the VibeThemes plugin will provide you the ease with which you increase usability and productivity. The integration of our plugin will make your business more valuable and does not affect the core installation of your site.
Let's see some of the plugins that are available for WordPress. 
Trello 
Trello is a tool for project and task management. The visual boards are flexible, shareable. It lets you store the details into each card. These cards can be used to take tasks, notes, projects, shared files, etc. that helps your team work together. You can use it to organize for any type of business.
Trello offers has a dynamic pricing range as it offers you free if you have 10 team board. But, if you have more than 10 team board, it charges $12.50 per user per month.
Jira  
Jira software is the project management tool for agile teams. It helps you to stay focused on delivering iterative and incremental value with customizable scrum boards. Flexible boards give your team full visibility into what's next so you can continuously deliver maximum output in minimal cycle time. It increases communication and transparency and promotes sprint planning and iterative development. It improves team focus and organizes your business.
As we look at the pricing, Jira offers free plans for up to 10 users. For more than 10 users they offer a standard plan for $7 per user per month. As we go for premium it charges $14 per user per month.
Asana 
Asana is the work management platform team that helps you and your team to stay focused on the goals, projects, and daily tasks. It gives you control for customization you need to manage your team and organization projects. You can set priorities and deadlines and can also share details and assign tasks.
To create project plans with Asana, you have to pay $13.49 per user per month for the premium version. For the business version, you have to pay $30.49 per user per month. 
Resolution after comparing these top premium project management plugins
As these top premium plugins offer more features but have many disadvantages over. As we compare these premium plugins like- Trello and Jira, we found that these two plugins lack many features. While plugins like- Asana is much better than Trello and Jira.
When we compare these three plugins on the basis of the price then we found that these plugins are much costly for a well-organized business. if you have a team of fewer than 10 users than these plugins can be downloaded easily and does not require to invest any money.
Suppose you have a team of 20 users, Let's see what will be the total cost of these premium plugins when billed monthly.
For Business $12.50*20 = $250 per month
For Enterprise $20.83*20 = $416.6 per month 
For Standard $7*20 = $140 per month
For Premium $14*20 = $280 per month
For Premium $13.49*20 = $269.8 per month
For Business $30.49*20 = $609.8 per month
Here you can clearly see that the total cost of these plugins is very high. 
In order to minimize this huge amount of cost, we at VibeThemes are planning to launch our project management plugin for WordPress.   
Features Of Our Project Management Plugin
VibeThemes project management plugin will organize your task, you will be able to create, organize, and assign projects to the other members. 
It will help you in establishing tasks, to-do lists, within minutes.
It will manage all types of tasks and projects with the least possible time to boost the overall efficiency.  
You can add a to-do list as many as you want along with the title and description. You can easily mark a to-do list when it complete and can also add comments to it.
You can add tasks, assign users, assign a due date and can track progress from the bar.
The interactive user-friendly interface will give you a smooth experience and will boost your business growth.
Conclusion
If you want to keep your projects secure, and organized, then this WordPress plugin will definitely fit into your account. With the VibeThemes project management plugin, you will have the features you need for a well-organized business. If you have a small budget, you will get the premium features that even most of the plugins do not offer. 
[1] https://lab.getapp.com/project-management-software-features-report