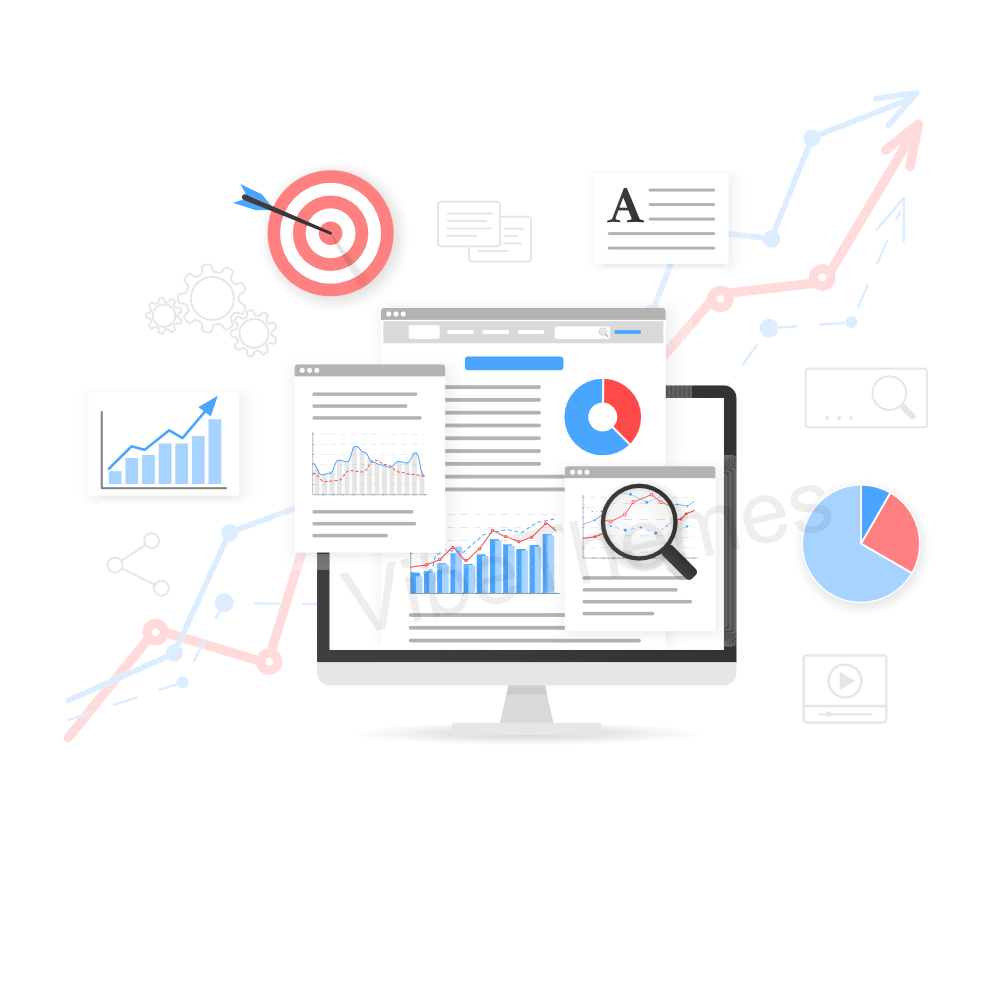 Do you want your people to see your website, especially if you worked hard to create it from scratch.
Increasing traffic to your website not only ensures that your time is well spent, but it will also raise brand awareness, foster trust with your target audience, and improve your rankings. As a result, your conversion rate, user engagement, and revenue may improve.
Above all, increasing your web traffic will give you a better understanding of what your audience wants, allowing you to continue creating content and products that meet and anticipate their needs.
Search Engine Optimization
The only sure way to get listed on search engines is to create high-quality content. This includes your homepage copy, product pages, and everything in between.
Create Excellent Blog Content
Make blogging a part of your content strategy to increase traffic to your site. Among many other benefits, including a blog on your website increases your chances of being ranked highly on search engines by 434 percent.
When writing blog posts, keep your audience in mind and the types of content they enjoy reading. Some content has a higher chance of going viral and generating highly targeted traffic than others. You should also pay attention to your title, introduction, images, and other details.
Include Internal Links
You can link to other content on your site from your WordPress posts or pages. Providing links to related content to your visitors will increase user engagement and lower your site's bounce rate. You'll also increase the likelihood that more of your content will be discovered, read, and shared.
Create An Email List
You want to keep visitors coming back for more after you've drawn them in with great content and products. Rather than hoping they will return to your site on their own, be proactive. In order to persuade visitors to give you their email address, include offers of e-books, templates, free memberships, and other lead-generating content on your posts and pages. An email list provides you with direct access to your target audience. That way, you can notify them as soon as new content, products, promotions, and events are available. This will ensure that new visitors will return.
Increase Your Social Media Reach
A growing number of social networking sites are attracting massive amounts of traffic. Facebook has over one billion daily active users. Create personal and business accounts on Facebook, Twitter, Google+, and LinkedIn, among others, to get a piece of the action. Sharing your posts and pages on these platforms will allow you to reach a wider audience and direct them to your website.
Assess Your Performance
To boost traffic of your website and sustain those gains, you must measure your performance to learn what you're doing well and where you can improve. You'll identify and target improvement opportunities by tracking your traffic, keyword rankings, and user engagement. You might notice that one type of post performs better than others and adjust your content strategy and editorial calendar accordingly. Alternatively, you may notice that a consistent amount of traffic is coming from a country that you had not previously targeted and adjust your posting schedule accordingly.
Conclusion
You can create a roadmap to continuously improve your site and provide better experiences for your visitors by analysing these metrics.
---