In-Page Scroll Menu Meta Box is used to create an in-page menu for a page.
STEP0
Enable In-Page Scroll Meta Box for your Post Type. To show this meta box in Edit window of Posts, projects etc. you need to enable this metabox from VibeOptions Panel.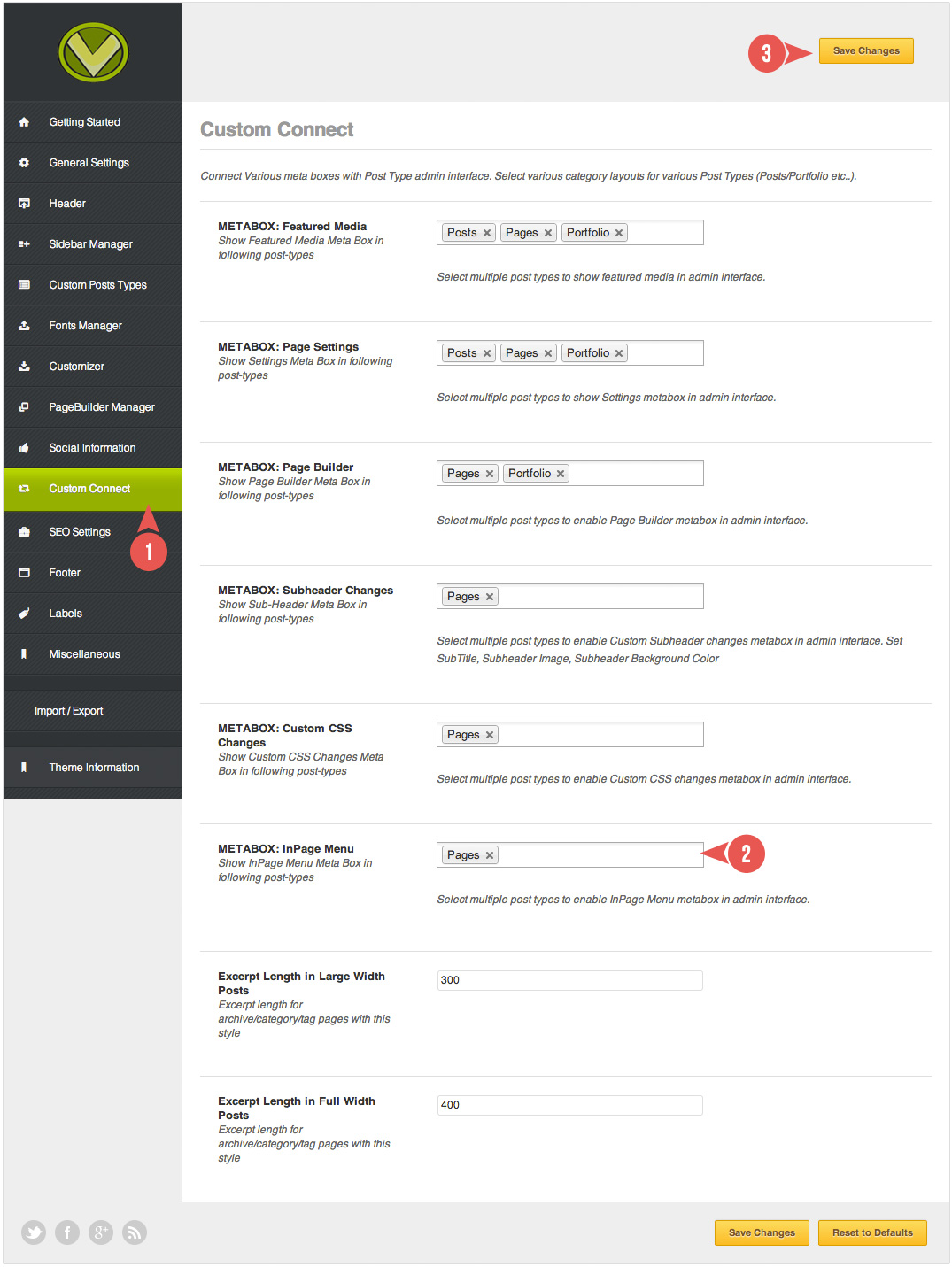 0. Go to WP Admin Dashboard -> Vibe Options Panel.
1. Go to Custom Connect -> In-Page Scroll Meta Box
2. Select your desired Post Type
3. Save.
STEP1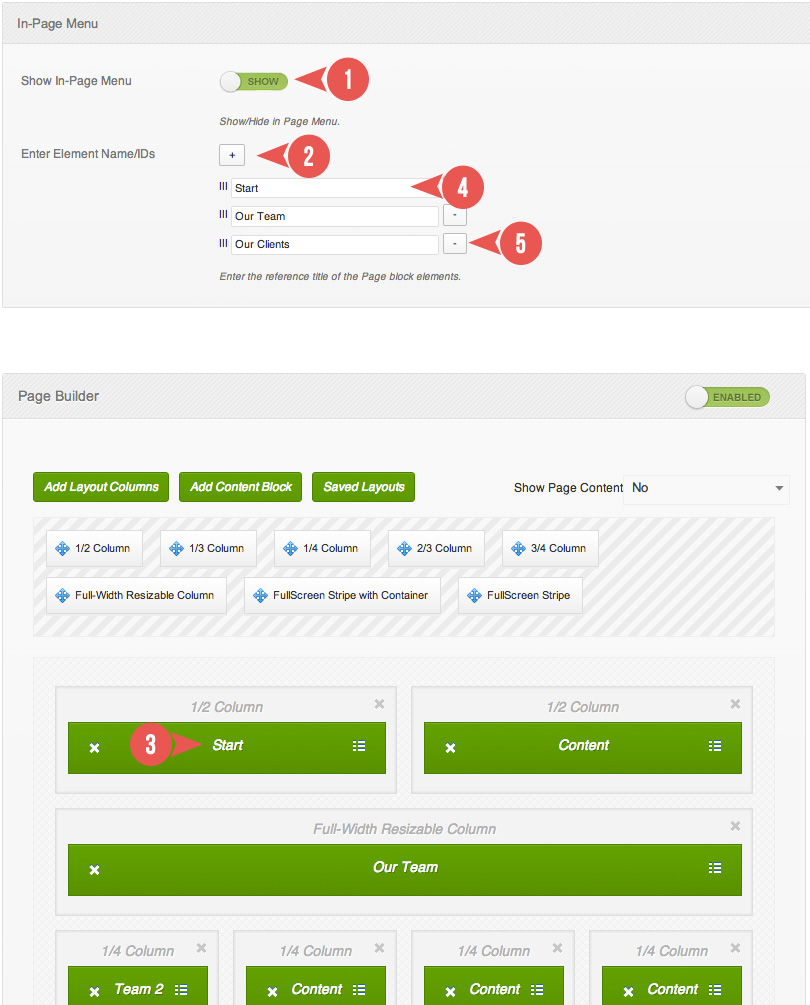 1. Enable Show In-Page Menu.
2. Click on
+
icon to Add In-Page Menu
3. Copy a Page Builder Reference Title
4. Paste it in the In-Page Menu field.
5. Use
-
icon to delete the In-Page Menu.
Note:
The In-Page menu works on identifying the Id of the division or elements of a Page. So, in case you need to add an inpage menu to a simple post or page without the page builder then all you need to do is Add an Id parameter (with spaces replaced by
-
) to the element where you want to scroll and use the same name (with
-
replaced by spaces) in the In-Page Menu fields.